Purely Green nano powered cleaners/degreasers are NOT ordinary cleaners but comprised of trillions of organic sourced nano particles that easily penetrate deeper, removing dirt, grime, and contaminants, achieving optimum hygienic conditions.
Finally…the solution to toxic cleaning chemicals!
We are a family-owned business that has been around since 1999. Our goal is simple — to replace every hazardous household cleaner in your home or business. All 1st EnviroSafety solutions are 100% free of hazardous chemicals such as ethylene oxide, chlorine, and Triclosan. No nitric, phosphoric, hydrochloric, citric or sulfuric acids are used. There are no ammonium laureate sulfates, enzymes, isopropyl alcohol, phosphates or sodium lauryl sulfate. They leave no harmful residue, are non-abrasive, non-fuming and non-irritating to normal skin.
Change your cleaner, change your world!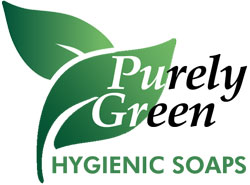 Purely Green Bio‑Pesticide
Ready‑To‑Use (RTU)
Finally, the Solution to Debilitating Pesticides!
THIS IS EXCITING! The EPA is alarmed about the huge amounts of toxic residential and agricultural pesticides saturating our food, water, and air with enormous health consequences. THE SOLUTION IS HERE! Per an internet search, the new Purely Green Bio-Pesticide is the only broad-spectrum pesticide on our planet that has been clinically documented as Carcinogen-Free, Mutagen Free and whose ingredients have been documented as "harmless to humans and animals." It is the safer choice for home, office, garden and farm pest control. Rather than attacking the brains of insects, humans, pets and other animals, it works by penetrating and disrupting the insects' cellular structure. Now, we can all throw out those debilitating mosquito, fly and garden pesticides. Best buy? The 12-quart carton of Ready-To-Use for only $9.20 each.

A broad spectrum pesticide. Targets most insects. Ingredients documented "Harmless to people and pets."
A PARTIAL LISTING OF CHALLENGES SOLVED
Appliances
Automobile

Brake Drums
Engines
Exterior
Interior
Tires
Vinyl Tops
Windows
Windshields
Windshield Fluids

Baby Bottles, Soured
Bath Room

Bath Mat
Cabinets
Countertop
Floor
Medicine Cabinet
Shower Door
Sink
Toilet
Tub/Shower

Bicycles
Bird Cages
Blinds
Blood
Boats
Books
Bricks
Bug Stains
Carpet
Caulking, Dried
Carpet
Closets
Combs & Hair Brushes
Computers
Crayon
Curtains
Decks
Dentures
Diaper Pails
Dishes
Doors and Door Frames
Drains, Plugged
Drapes / Curtains
Driveways / Garage Floors
Engines
Eyeglasses
Fans, Ceiling
Fecal Matter
Fencing
Fireplace Glass Doors
Floors, Commercial
Flowers
Food Stains
Fruits & Vegetables
Furniture
Glass
Golf Clubs
Grass Growth
Grass Stains
Grills
Gum
Hands
Heel Marks & Scuffs
Ink Stains
Jewelry
Kitchen

Cabinets
Counter Tops
Dishes / Dishwasher
Drawers
Floors
Hood
Oven
Pots & Pans
Stove Top

Laundry
Lipstick
Mirrors
Mobile / Motor Home Exterior
Molasses in Carpet
Oil Based Pesticides
Oil Spills
Oily Spots
Paint Brushes
Paint Remover
Patio
Permanent Magic Marker
Pets
Pianos
Pictures
Plants, Silk House
Plastic, Burned On
Printing Ink
Rubber
Rugs
Rust
Screens, Decorative Window
Sewer Lines
Shoes
Shopping Carts
Ski Goggles
Snow Shovels
Soot
Spas
Sponges
Stucco
Swimming Pools
Tar
Tile
Tobacco Stains
Toilet
Toys
Upholstery
Urine
Vegetable Growth
Vegetable Wash
Vents
Vinyl
Walls
Wall Paper
Windows
Yachts